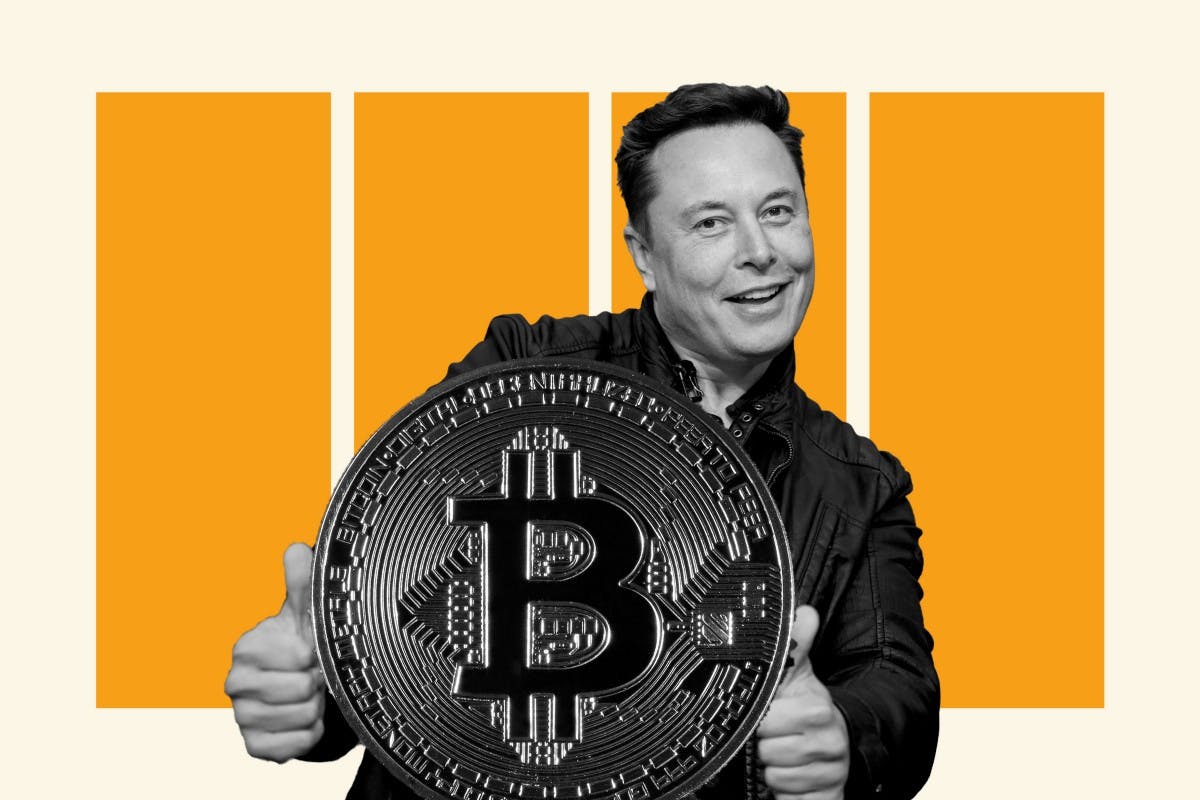 What is Crypto Influencer Marketing?
With the rise of social media fame, influencer marketing has blown up over the recent years, and utilising the influence that these people have has become one of the most powerful marketing techniques. Industries such as fashion, cosmetics and even food are reaching a wider audience through influencer campaigns, so it was only a matter of time before it reached the crypto space. This type of marketing is done through shilling campaigns.
More and more public figures are becoming involved with the metaverse, bringing crypto to the mainstream which previously would not have been involved in Crypto.  
Crypto influencer marketing is extremely powerful, and in order for it to be a success, a strategy must be put in place. That's where Fracas Digital comes in.
Who are Fracas Digital?
Fracas Digital offers expert advice in crypto influencer marketing, connecting you with individuals who have a dedicated social following and are viewed as experts within their niche. Our team puts in the research before reaching out to top influencers, making sure we help you to select the right one for your brand.
The influencers will use their highly followed platform, be it YouTube, Instagram or Facebook, and promote crypto brands through paid ads. Managing your crypto influencer marketing campaign correctly will help your brand to thrive and reach more crypto investors, which is what the team at Fracas Digital aims to do for you.
What to Expect From Fracas Digital
Fracas Digital Marketing Agency are here to connect you with the best and most suitable crypto influencers so that your business can expand, prosper and succeed. One of the most essential aspects of crypto marketing and NFT marketing is to select the right influencer so that it can help in accelerating the exposure of your business, as well as maintaining the interest of the target audience, plus their commitment to learn about cryptocurrency and how to invest in it properly.
The Popularity of Influencer Marketing
If you have a look at the industry of marketing overall, it can be seen that recently there is a high demand in the use of influencers to take part in marketing strategies. Influencers will get paid to work with brands, whether it's for a skincare product or a protein shake - and promote this product on their platforms such as Instagram, Twitter, YouTube and more recently - TikTok. This will then generate the interest of their followers. Marketing campaigns such as these are now being utilised within the crypto space, as the popularity of cryptocurrency continues to rise.
According to reports, the amount of money spent on influencer marketing in 2021 alone was on a major uphill trajectory, becoming the most growing expense in the industry since 2019.
How Crypto Influencer Marketing is Different From Usual Marketing Services
Crypto influencer marketing campaigns differ to regular influencer campaigns in many ways. Due to the newness of cryptocurrency, there is an inevitable uncertainty surrounding it therefore influencer marketing has to be considered.
Selecting top influencers that have a high impact raises questions such as whether a crypto native influencer should be used, and if the individual should be a public figure. As a public figure with a large following, these people have a responsibility to their audience as they already have an established trust with each other.
The Importance of Crypto Influencer Marketing
The clue is in the title, influencers have a lot of influence nowadays which is why they are an essential commodity in any campaign. More importantly, influencers are crucial in helping to build trusting relationships with the public and ultimately gaining trust in the specified cryptocurrency that they are promoting through marketing campaigns. This can immensely help to effectively prevent cryptocurrencies from being misunderstood and mistrusted.
Crypto and NFT influencers have the ability to affect the worth of a cryptocurrency based on their recommendations. Our research has found approximately 90% of buyers would prefer to make their purchases based on the recommendations of a trusted influencer rather than a media ad.
Crypto Influencer Marketing and the Blockchain Space
Within the blockchain space, an influencer can help with the exposure of your blockchain project to the right audience which may include eager investors. If your project impresses the investors, then it will help to boost the growth of your brand both in token value, as well as the online community.
Many Aspects We Take Into Account When Deciding on a Crypto Influencer
The crypto influencer selection process will differ depending on the crypto you are wanting to promote. With popular cryptocurrencies that are ranking higher, any bad publicity surrounding a crypto influencer could be disregarded much quicker as the crypto has more credibility, and more trust with users.
On the other hand, for startups it is crucial to select the right influencer for crypto marketing as it can have a huge impact on the reputation of the crypto as well as the trust of the public. Trusting relationships are important, so selecting the correct influencer is going to make or break your brand. Fracas Digital promises to help with this process, by advising points to be taken into consideration when it comes to selecting the right influencer for our clients.
Selecting the Right Crypto Influencer for your Campaign
Influencer campaigns can be extremely beneficial for your brand, but it can also be extremely detrimental if you do not choose your influencer wisely. By selecting the wrong influencer, you are at risk of damaging your crypto as a whole.
When hiring an influencer, a lot of trust is involved in representing your crypto and promoting it in front of the general public, including any potential investors. It is therefore important to have someone who will not make it difficult for the target audience to have trust in them, such as hiring well known celebrities who are infamous for their scandals or wrongdoings.
Remember, they are representing your brand to the world and its success is dependent on who is promoting it, which it why it's important to spend your money on a genuine influencer that truly cares for the product they are promoting to their target audience.
Genuine over Fake
When choosing someone to help promote your campaign, it's mandatory that the delivery is genuine and real. As we've acknowledged, good public relations is a necessity, and the public can easily see straight through someone who is faking an interest in something for money. If they aren't serious about the crypto they are advertising, it will quickly become apparent to the audience and therefore their trust or faith in the crypto will diminish.
It is important to find an influencer who has done their homework and will genuinely use the crypto themselves. They must understand it fully, rather than faking it all just so that they can get their paycheque.
Technology has advanced so much, and everything is so much more accessible in this day and age - even young children can find their way around any electronics - meaning it is now easier than ever to fact check and make sure that things are accurate. You do not want to be caught out by this, which is why it's important to remain genuine and work with a genuine team.
Connecting with the Public
With our experience as an influencer marketing agency, it is the public that we want to get on board with our marketing campaigns, and it is the public that we want to connect with. However, connecting with the people, nevertheless an online community, does not come naturally to everyone.
Our services ensure that we are working with you to come up with an influencer strategy, and choosing an influencer that has the ability to make a real impact on potential users. This is important to consider as the public being interested in the crypto is the main part of crypto influencer marketing, and crypto marketing overall.
The influencer used should be both engaging and informative in their campaign, whether its a YouTube video or an Instagram post.
Long-term Assessment
In addition to all of the above, it is important to take into account any points that may prove to become negative for the crypto in the future. It would be essential to look into working with influencers long term and consider it to be reasonable given the kind of individuals that they are.
Good Connections
Through the connections we have with both influencers and thought leaders, as well as our experience with the market and influential individuals, Fracas Digital can write the perfect pitch email for your projects. With the ability to send personalised messages to qualified crypto influencers in your dream prospect list, you can be certain that the image of your brand remains intact whilst helping to generate the buzz you need for your project to grow.
Selecting the Most Relevant Influencers
With these connections, will be able to select the most relevant influencer for you and your idea. As we are in constant communication with influencers, we know the type of products or services that they will be interested in and therefore will only advise and provide you with the best and most relevant influencers for your crypto marketing.
Selecting the Top Crypto Influencers For You
The influencers that we will provide or advise you to communicate with will only be the best and most trustworthy. We will find out what your needs are in an influencer and use all the information we can get about your crypto to provide you with the most reasonable and appropriate influencer so that your marketing can be as highly impactful as possible. This will be done by working with you to create a strategy.
Creating a Strategy to Meet Your Guidelines and Create Hype
Fracas Digital will help build an influencer strategy that best communicates your product's unique value propositions to help you stand out in the crypto industry. Whatever your niche is, it's important to create a plan of action that will cater to the right audience in order to deliver results. The strategy is outlined below -
Identify - use machine learning to aggregate all of the major crypto influencers databases
Qualify - carefully select the top crypto influencers for your marketing 
Pitch - write customised and tailored pitches for your company that are A/B tested 
Introduction - get a phone call with our pools of qualified crypto influencers for 1 on 1 feedback and interest 
Optimise - optimization to get maximum results 
At Fracas Digital, we have a team of experts who are dedicated to writing pitches that keep within your brand guidelines but are tailored to suit your particular crypto niche, creating an image to generate hype around your projects to an online community.
Notifying You When Everything Goes Viral
In order for crypto influencer marketing to be successful, it's important to produce great content for the target market. The best crypto influencers will maintain a highly engaged audience, and the more traffic generated, the higher the likelihood it is of going viral. When the content goes live, we'll keep you in the loop and notify you of its success.
Contacting Influencers
We can help to target crypto influencers and thought leaders on a variety of different platforms including Twitter, YouTube, Facebook, Instagram and TikTok. Some of the top NFT influencers such as @Giancarlo, @ryandcrypto, @KosherPlug, @NFTVerse and @BrettMalinowski to name but a few, who have a strong social media presence and dedicated following could help promote your brand within the industry.